In the Gannon Online software, you can set up information to automatically fill out tax return forms when you start them. In desktop software, this is also known as Tax Form Defaults. Let's go over how to set those up in the online software!
Note: Ideal things to add to a template: the Price sheet with your prices for invoicing, the 8879 with your EFIN at the top, your Practitioner PIN on the Main Info sheet, and anything else you want to automatically show in a return you wish not to type every time.
First, begin by signing into the Gannon Online software as an Admin. From there, click on Administrator in the top right and select Settings.
Click on the Return Templates option from the following page to open the Return Templates page.

Once clicked, you will be taken to a blank page. You may click the New Template button on the right to work on a new template. You will need to enter a name for the template and then a description. You may also check the Set as default box to force this configuration for all users working in your office. Click Create Template.

Now you should see a template with the name and description you gave it listed next to a Pencil icon and an X icon. Click on the pencil icon to begin editing your Templates. Remember that anything added will only affect newly created returns, not returns made before editing these templates.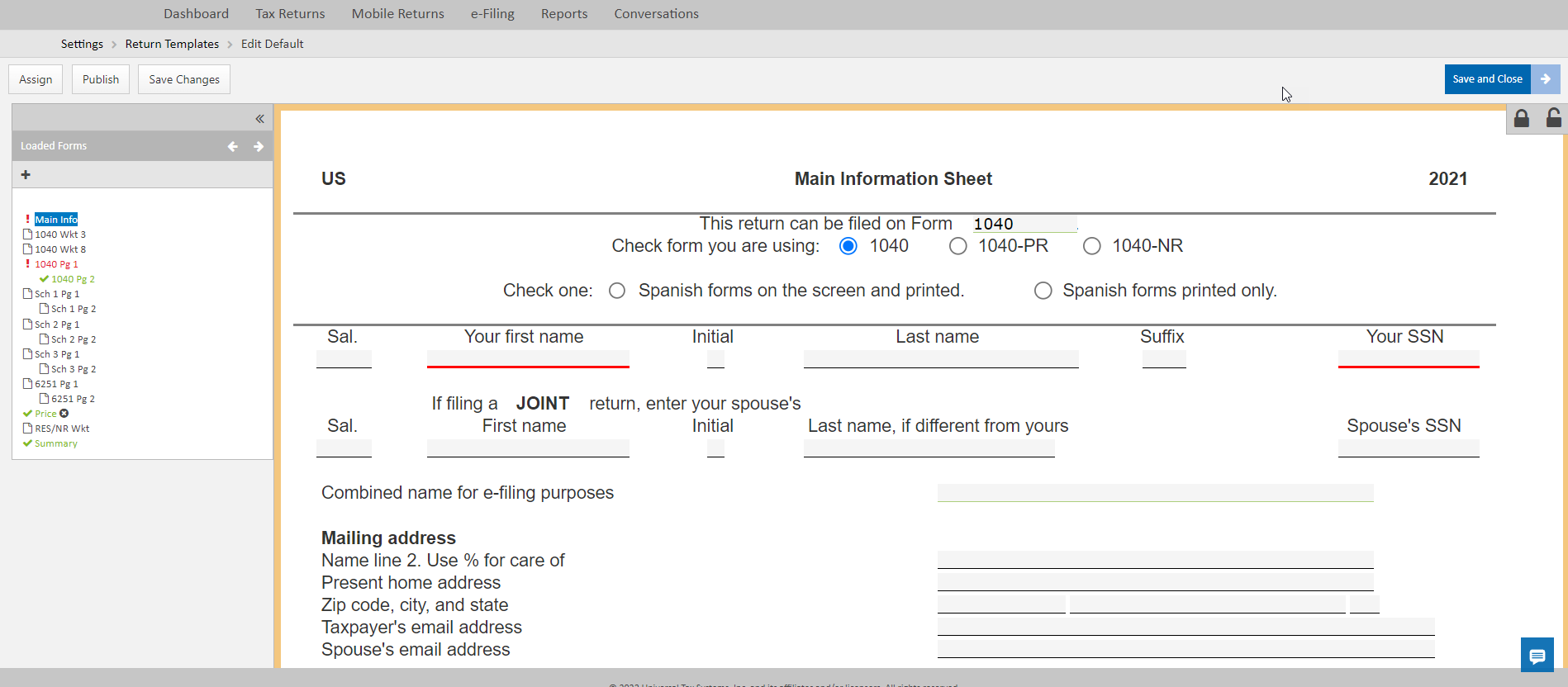 When you've finished editing your templates, make sure you use the Assign button in the Return Templates window to bind the template to the user.