Setting up Client Letters in the Gannon Online software is done from the Admin user. Log in to Admin and click on Administrator in the top right of the screen and click on Settings. From the next page, click on Client Letter Templates.

This will open the screen for adding/editing current templates. Start a new template by clicking New Template at the top. A new screen will open for you to name your template and choose what kind of letter you'll be creating.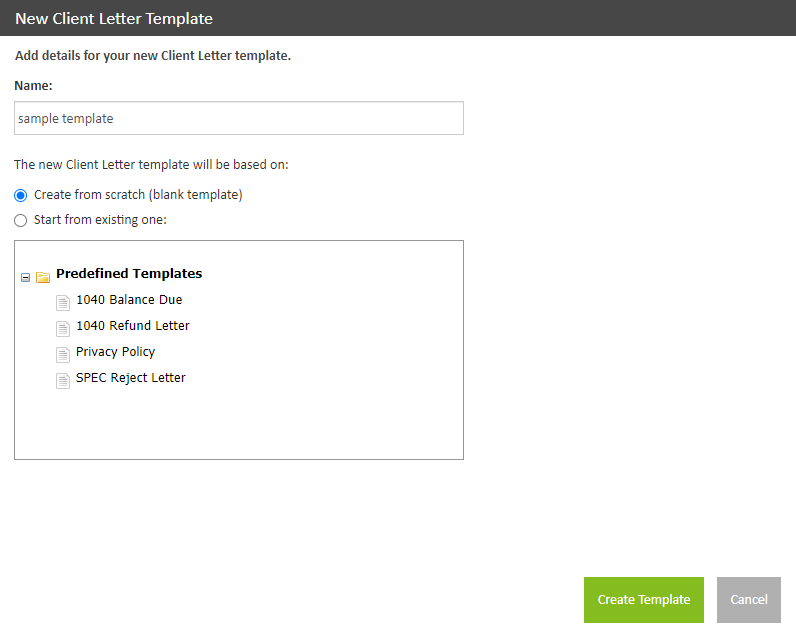 The next screen will show you the letter you chose, allowing you to change how it will appear and what information it will take from the return.
To assign or add a letter to a return, open the tax return and simply click on the Client Letters button. This will ask you which letter you'd like to add, including any custom ones you've created.