To create a Gannon Online desktop shortcut
Right-click in a blank area of your desktop, point to New and then click Shortcut.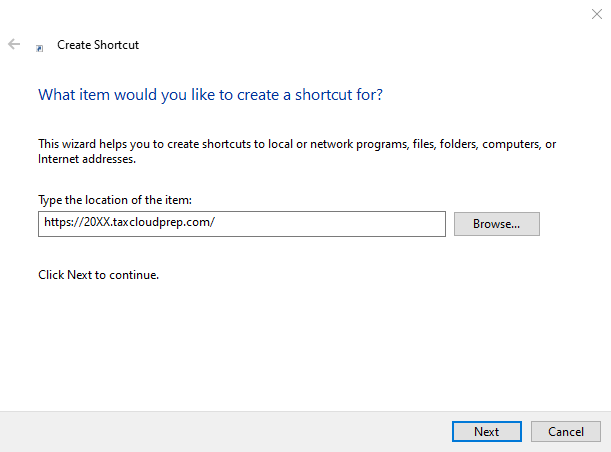 In the Type, a name for this shortcut box, enter Gannon Online, and then click Finish.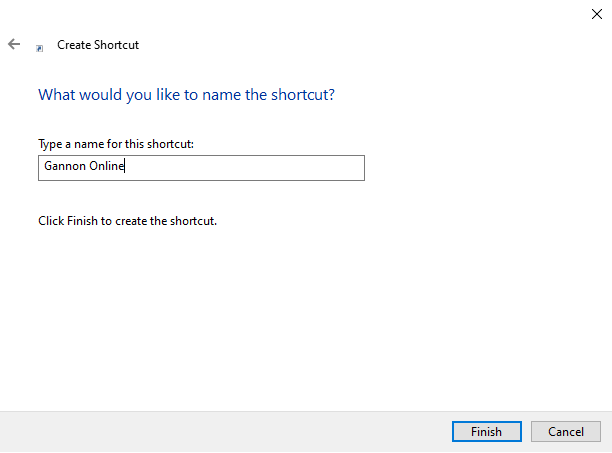 You can now double-click this shortcut to open the Online Software.
Note: If you have a browser other than Chrome set as your default, this shortcut will open Gannon Online in that browser. For Gannon Online to function properly, you need to open it in Chrome.
This information applies to all Online software.