When using the term Vault while referring to Online software, this is regarding the Vault function that allows you to save and attach images or documents to returns.
This function can be accessed by clicking on the small safety deposit box icon in your Loaded Forms window while in a loaded tax return.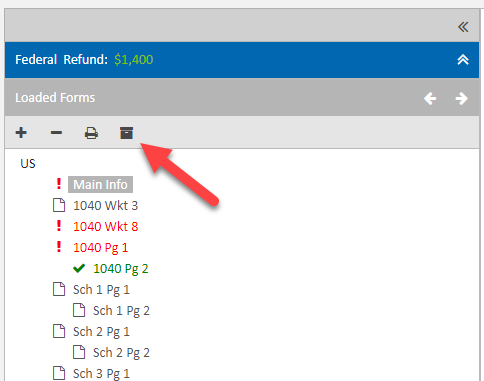 This will save documents and images to this return only, allowing you to save multiple supporting documents to each return for record keeping.
Note: Documents attached to the return in the Vault are not transmitted with the return. They are stored with the return for record-keeping only.