The General Options tab in the Setup Assistant allows you to change some basic options in the software. Some options include invoice options, e-file IDs, Miscellaneous options, 1040 individual options, and color setup for the program.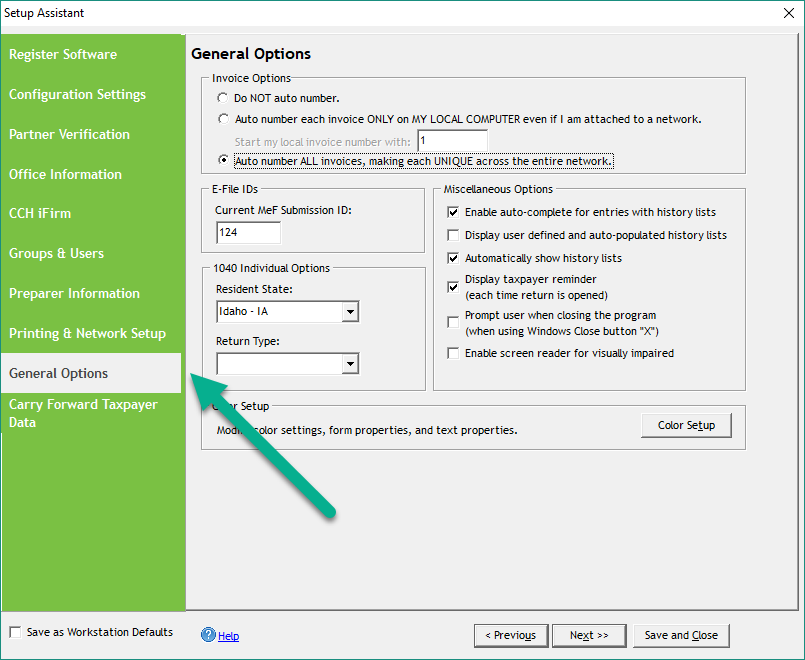 You can also select your resident state (to populate in new returns) and the return type (1040, 1040A, 1040EZ, etc.) that you plan on preparing. Other options include drop-down lists for entries (like when you search something in Google and it attempts to predict your answer).
This information applies to 2014 to the current versions of the Gannon tax software.