The Partner Verification option is located in the Setup Assistant. Partner verification is used for synchronizing data such as banking information (Bank Products), Versicom, Protection Plus, and all of your settlement solutions data from Gannon tax and all other partners. Before e-filing returns, you must download your partner verification data. If this data is incorrect, click Refresh Data to connect and update your system with the most recent information.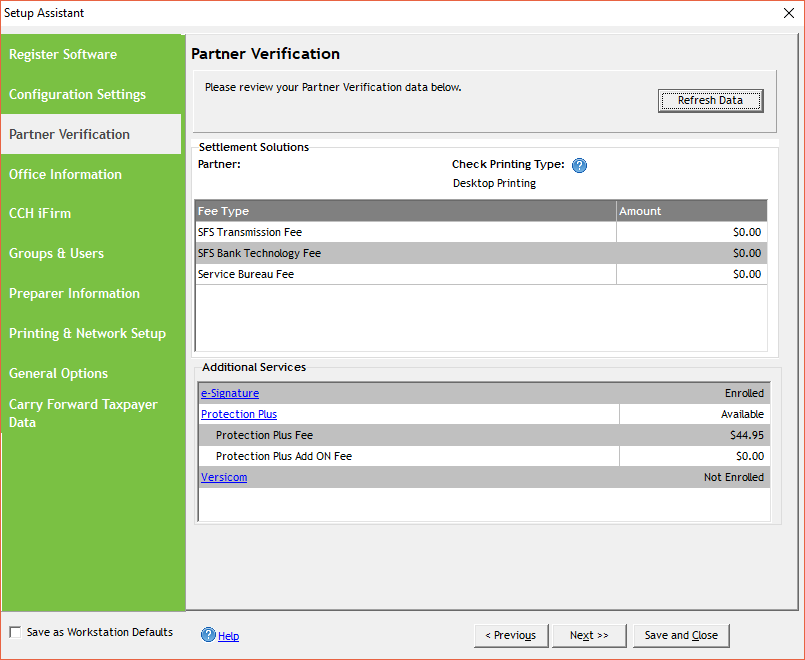 NOTE: Partner Verification will fail to refresh on older years of software that can no longer be e-filed. This is normal behavior if using an older year of software.
This information applies to 2014 to the current versions of the Gannon tax software.